Jungle Cars
Take a look at the cars students drive on the range and on the road at Jungle - from the Bengal to the Beast!
After mastering the Range in Segment 1, an instructor, a few observers, and maybe even a parent will join the Jungle student in the car to learn on the Michigan roads.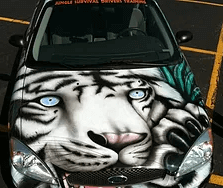 The White Tiger:
​-Ford Taurus
-Ready for all of the new Jungle students.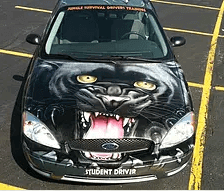 The Panther:
​-Ford Taurus
-A reliant choice, the Panther can calm the nerves of a nervous student and turn them into a focused driver - with, of course, the help of an instructor!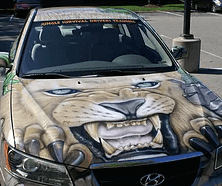 The New Lion:
-Hyundai Sonata
-The new Lion, like all other Jungle cars, can help along the most anxious students and turn them into confident cats on the road.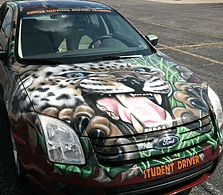 The New Leopard:
​-Ford Fusion
-Available to drive at the Wyoming location, the New Panther is great to drive for those who think their first car may be a Fusion just like this!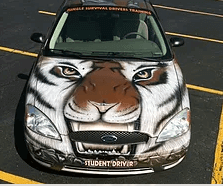 The Bengal:
​-Ford Taurus
-The Bengal remains one of our favorite cars, with its own character and personality; kids are quick to love the Bengal!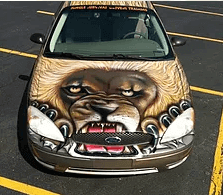 The Lion:
​-Ford Taurus
-A reliable choice, the Lion can perfect any student's driving skills and make sure they are proactive and aware of any situation on the road.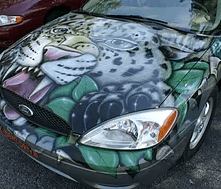 The Leopard:
-Ford Taurus
-The Leopard's known to take the wildest of early drivers and calm them down to cool, collective, and concentrated drivers.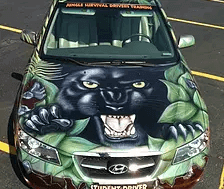 The New Panther:
-Hyundai Sonata
-One of the newest editions of the Jungle cars, the New Panther is ready for any and all students!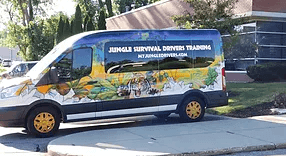 The NEW Beast:
-The leader of the jungle, The Beast is perfect for those planning to drive larger cars or even tractors in the future. But many students just love taking it for a spin! (With an instructor, of course!)