Parent Involvement
Parent Involvement
Jungle makes sure that both students and parents are active in the Jungle Way of teaching.
Parents are vital to the Jungle Driving Way. When traffic accidents are still the leading cause of death for teens, parents are still content to leave the entirety of their child's driver's training to others. Research studies have shown a 75% decrease in accidents, injuries and deaths when parents work in partnership with professional driving instructors. With this in mind, Jungle has created the Jungle Way Parent Training.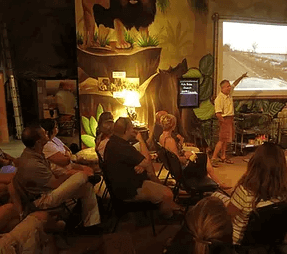 The Jungle Way Parent Training teaches parents the Jungle methods they will use when driving with their teenager; these time-proven techniques can save a young driver's life during their lifetime of driving.
During Segment 1, Parents attend ONE 2 hour training session (Parent meeting), and a ride along with their student and a Jungle Instructor.
In the process, they learn techniques to continue their child's Jungle Training through the months of supervised practice prior to Segment 2 and their eventual licensure. There is no additional charge for the Jungle Way Parent Training.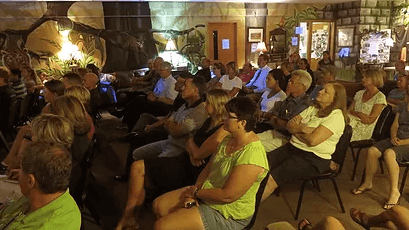 Here's what the Jungle Way Parent Training includes:
-The Jungle Way Parent Training introduction class is held prior to the start of class, they are 9:00 am-11:00 am at both Ada & Dorr locations.
Ada/Wyoming P.T meetings are on Saturday the week before the session.
Dorr is the Saturday before the session starts.
Wyoming parents must attend at the Ada location.
- Schedule could change once in awhile.
-confused? see our class schedule in When. You'll be able to see when exactly P.T. is offered for each session.
-An observation ride with your student and a Jungle Trainer during Segment 1, you do not need to sign up for this. You just show up around your students 3rd drive.
Jungle also expects the following from Jungle Parents:
-Reinforcing Jungle driving goals for 30 rides after student graduates from Segment 1
-Returning for Segment 2 about three months after receiving their Level 1 permit.
-Not allowing your student to drive with friends during the first 6 months of driving alone
-Never allowing your student to use a cell phone while driving
Want to hear inspiring stories from Jungle parents and students? head over to Testimonials and read first-hand what a difference Jungle can make in a young driver's life.
Signing up is easy: just give us a call at 616.676.4600 or sign up online.
Want to see what your child will drive at Jungle? Take a look at the Jungle Cars and see all our student driver cars from the Bengal to the Beast!